Urethane Covered Parts, Rollers & Wheels
Being a full service CNC shop and urethane molder we can satisfy all your needs for molded or precision ground rolls or wheels in 20A thru 75D.
If your needs are for reconditioning your parts we provide complete inspection prior to casting so when you receive your parts back they will preform as new. If your needs are for complete part we can make the shaft or core in any material you require and cover and finish to whatever your tolerances may be. Request a quote!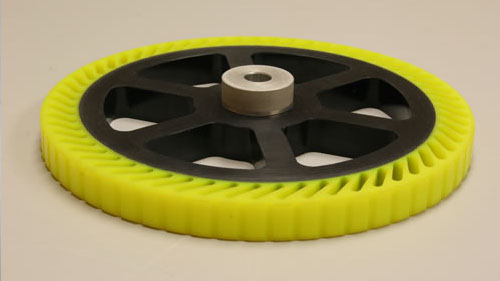 Hockey Puck Shooter
Pull Roll
Precision Ground Tubes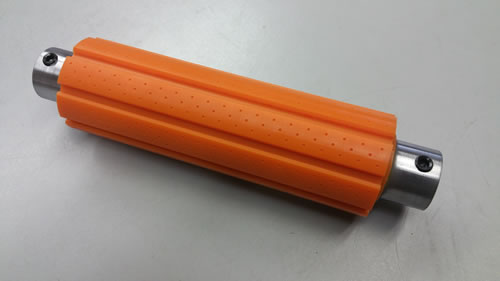 HSP Gummer