Unicast Inc., a family owned and operated company since 1984, is a full service machine shop and polyurethane casting plant all under one roof.
As a customer this means you are buying product direct from the manufacturer.
Machined
Parts
Machined Parts
Urethane Covered Parts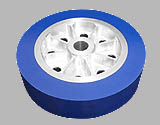 Urethane Covered Parts
Sheets, Rods
and Tubes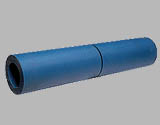 Sheets, Rods & Tubes
Casting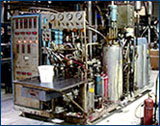 We have three Ultimax casting machines to ensure the precision blending of all our standard urethane blends.
Casting
CNC Machining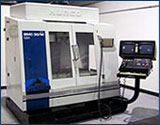 Our CNC department is equipped with multiple turning and machining centers to accommodate your machined part requirements.
CNC Machining
Manual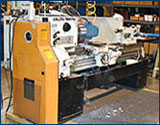 For low quantity jobs we have five lathes and three knee mills equipped with rotary tables. We have a grinding department and polishing capabilities.
Manual
* Corrugated Products can be purchased through Stafford Corrugated Products, Inc.
Please contact our exclusive distributor at www.go2stafford.com or call 1-800-282-5787.